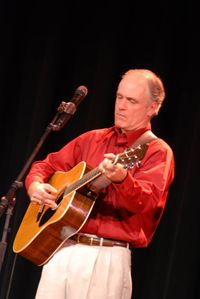 Connecticut-born singer and songwriter Dan Ringrose was reared on Clancy Brothers and Tommy Makem music, and he began singing their songs by the age of three.  His love of Celtic music developed early in life, and that love grew as he did.  With a rich baritone voice that has been described as "stunning", a mischievous sense of humor, and a comfortable command of the stage, Dan has entertained crowds in festivals, fairs, and concert halls and more for 30 years. 
Along with radio (WTIC AM with Ray Dunaway) and television appearances (Connecticut Public Television, Better Connecticut and Fox CT TV), his career has afforded him the honor of performing with some of the most notable names in Celtic music. In the summer of 2005 he was tapped by legendary Armagh singer Tommy Makem as his accompanist at the Great American Irish Festival (NY).  It was the first of several shows they would perform together.  Dan was also the regular vocalist for long time friend and "Barley Bree" founding member, P.V. O'Donnell.  He has also had the honor of sharing the stage with other luminaries in Celtic music, among them, The Clancy Brothers, box champion John Whelan, piper Michael Cooney, The Fury Brothers, The Wolfe Tones and Ireland's funnymen Brendan Grace and Hal Roach.  In 2011,  Dan joined forces with renowned fiddler Jeanne Freeman to form the Celtic duo "Ringrose & Freeman". With their own twist on traditional songs and music they have quickly gained a reputation as two of the finest performers of celtic music in the region.  Dan also teaches traditional singing at the Connecticut Academy of Irish Music.  
Dan's solo releases include "A New Season", "All That Matters", "Seven Old Ladies", and "Keeping the Tradition."  He also appears on Jeanne's solo release, "The Fiddler You Are", produced by John Whelan, and his original song, "Six and Twenty", was recently featured on a compilation CD to benefit victims of the 2012 Newtown, CT tragedy.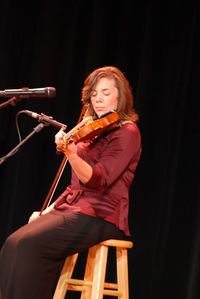 Fiddler Jeanne Freeman is the founder and Director of the Connecticut Academy of Irish Music, where she teaches Irish fiddle to students of all ages.  Classically trained and a professional orchestra violinist in her early years, Jeanne studied Irish fiddling with friend and mentor late Donegal fiddler P.V. O'Donnell, with whom she played and performed regularly.    
Jeanne has performed as a soloist with the Hartford Symphony Orchestra as the Irish fiddler in the Saint Patrick's Day Celebration at the Bushnell, and appeared on Connecticut Public Television, National Public Radio and other television and radio programs.  She has been the Guest Artist for the Simsbury Public School String Festival, teaching traditional Irish music to over 200 string students, and has also taught and performed at the well-known "Fiddle Hell" festival and music camp. 
Jeanne has hosted regular traditional Irish music sessions in CT for many years, and has performed at many other festivals and venues, including as a soloist at the Greater Hartford Irish Festival.  She performs often with her Celtic duo, "Ringrose & Freeman", with singer Dan Ringrose, and has been featured in Celtic Life International Magazine.  Jeanne enjoys teaching and has mentored a number of young players who have qualified for and competed in Ireland's prestigious All-Ireland music competition, Fleadh Cheoil na nEireann.   
Jeanne appears on a number of recordings, including her solo CD, "The Fiddler You Are."